In July I wrote about the Jisc study into Online Learners' experiences study and the #OLsuccess week that we ran as part of that. This work was done with Helen Beetham, Tim Gray, and Sarah Knight and Heather Price from Jisc and is part of the wider digital student study. This work also links back to the work I did on the Jisc scaling up online learning project.
There were some interesting outputs from the work which are available on the Digital Student blog. These include
Successful online learners
We have also produced a final report What makes a successful online learner: findings of the Digital Student Online learners' expectations and experiences of the digital environment.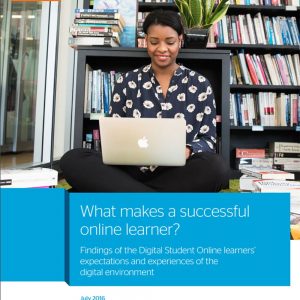 The report considers the key questions addressed by the study:
1. What are successful online learners like?
2. What do successful online learners do?
3. How do successful online learners feel about learning online?
4. What differences among online learners are significant to their success?
5. How can providers and teachers/facilitators support online learners' success?
Useful recommendations
The report is fairly short and accessible and includes the findings, highlights and recommendations.
Recommendations for Jisc
Recommendations for online learners
Recommendations for institutions
Recommendations from previous Digital Student Studies
Specific Recommendations

What institutions can do to create and support successful online learning opportunities  – This links out to the relevant sections of the Jisc Scaling up online learning guides and checklists
Recommendations for further research

Research about Types of online learners
Research on Issues affecting online learners
We hope you find it useful and would welcome any feedback. We will be reporting on this work at ALT-C in September.