When I was young my dad would occasionally stop to point to a roof and proudly say "That's one of mine!"
He was a roofer and tiler and I echoed his pride when I told people at school what work he did. But as time went on I started to realise that my schoolmates did not think that was something to be proud of. By passing my eleven plus I landed in a very different environment with a very different class of people. And I started then to  to notice the huge gaps in our lived experience and I started to feel shame about my working class roots. At the age of 62 I still struggle with this every day – for different reasons.
I work in the academic world and am constantly reminded that I do not come from the same place as many of my peers. I have to work very hard at not feeling resentful about their privilege and complete lack of awareness of the very different world where my family exist. Of course, I bridge both worlds now and know that many do, thanks to the opportunities that my generation had. I was the first in my family to progress to a degree at a polytechnic. My son could not be described as working class.
As an autistic woman I learned to mask my differences  to survive and this included masking my background, although my Leeds accent gives away a lot:) I'm sure that many of my peers  might be surprised that this is even an issue for me. When I used to be physically out and about in the academic world I think I came across as very confident (if not too confident as a woman in the edtech world).
But this post is about my dad, who died on Sunday. There will be no obituary in the guardian or the times about my dad, (or in the daily mirror – the paper we always had delivered). There are no tributes from people saying their lives were changed by him. He lived a quiet life in his council flat. Before his cancer devastated his body he liked to go out and about in town and chat to whoever would listen. And he made it to 86 which was no mean feat for someone who smoked for 70 of those years. It is also no mean feat considering his roots.
From humble beginnings
Peter Benedict McGill was born in Scotland in 1937 into an Irish catholic family that lived in Possilpark, Glasgow – one of the poorest areas in the UK. Life expectancy for people in Possilpark now is 66 so he lasted 20 years more than that. All of his 6 brothers and sisters died long ago.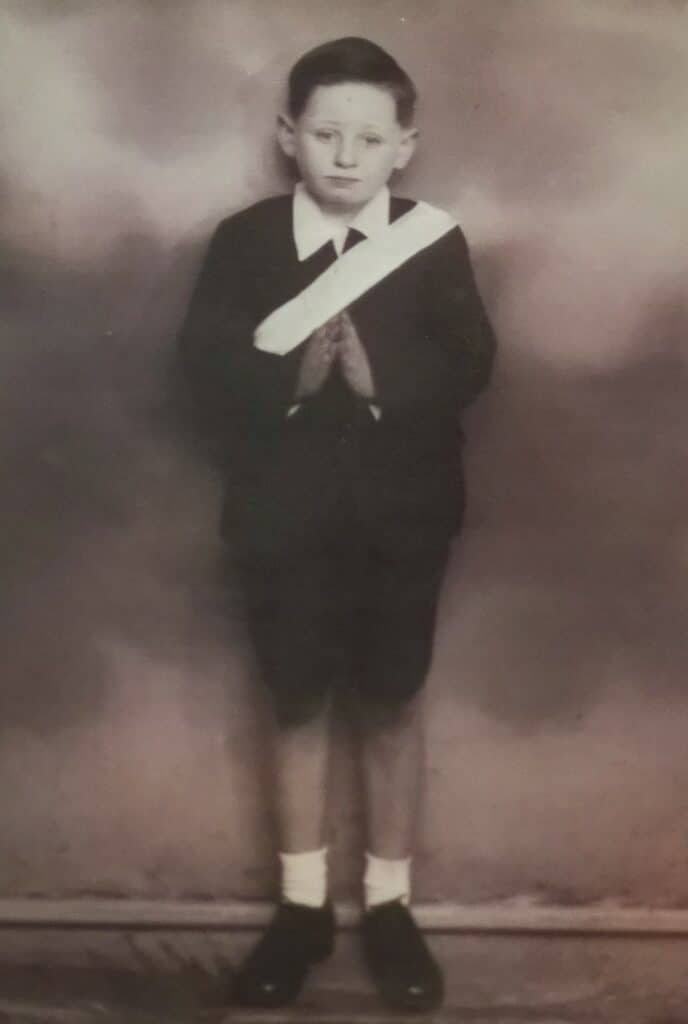 Dad did not talk much about what it was like growing up but I could tell it wasn't an idyllic childhood. His father died young which made life even more difficult. He got solace from joining the teddy boy tribe, taking pride in his outfits, rock n roll and combing his hair into a duck's arse every day with Brylcreem 🙂 He also played the washboard in a local skiffle band. I am gutted that there are no photos from that time in his life – I'm sure he looked super cool with his black hair and twinkly blue eyes. He had his ducks arse hairdo until his dying day although it was white by then 🙁
Dad always took pride in his appearance. I remember being totally embarrassed in the 70's when he went disco dancing in his double denim (flared jeans with denim short with pearly poppers open to reveal his hairy chest and silver bullion medallion!!!!) and platform shoes – although what would I give for a photo of that time too…. He went a bit Tom Jones at that time much to my teenage angst.
Like Tom he seemed to be fairly attractive to the ladies. He had three wives and several 'ladyfriends' – so he kept busy….
Dad met my mum during his national service with the RAF at Bempton in Yorkshire. It was the late fifties – he was dapper and she was pretty in her heels and fifties dresses. They were ill suited from the start – poor socialist Scottish catholic boy and aspiring protestant royalist girl! Mum had to become a catholic to get married  and they started their married life up in Glasgow in the early sixties when I was born. Glasgow was very scary at that time to a small town Yorkshire lass and she never settled. She could not bear the poverty. They left Glasgow to live in Yorkshire.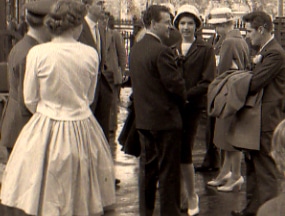 When dad moved away from Scotland he left the poverty behind and probably added years to his life.  My two brothers were born in Yorkshire. As a family we were never rich – we never moved up into the middle class, but we did not live in an overcrowded tenement. Over the years dad even tried to move away from being a roofer – he and mum went to college to do a childcare course and started working in children's homes and approved schools. Our accommodation often came with the job and we moved around a lot. Mum eventually left my dad and he went back to being a roofer which he did until he retired. It was scary knowing he was still climbing roofs in his sixties.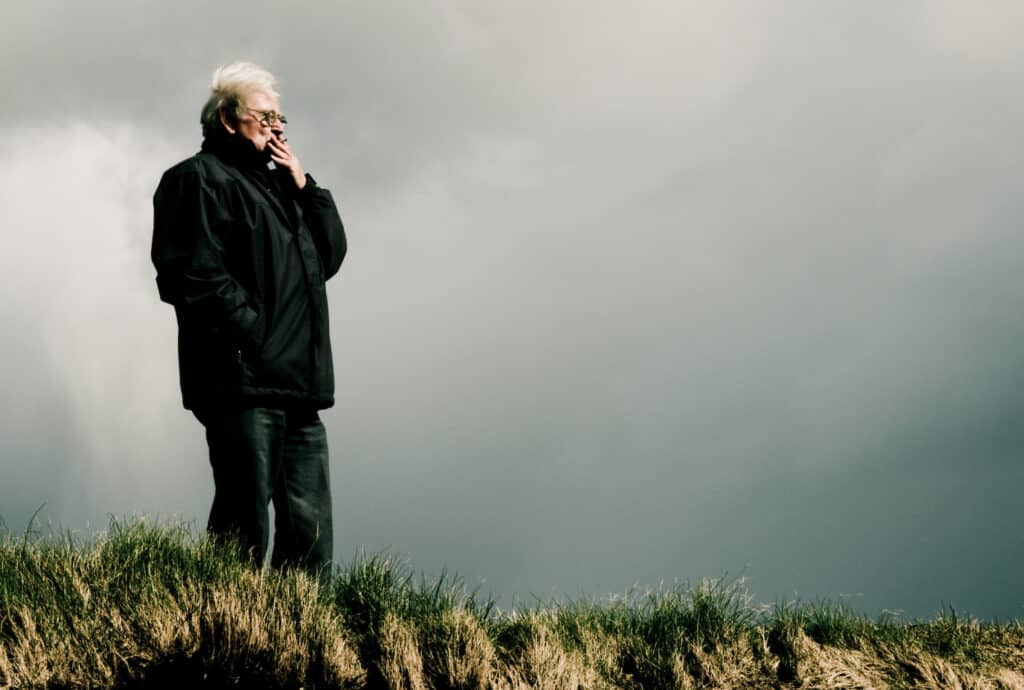 Goodbye Ben
Dad cared for two of his wives as they died of cancer and lately had a long time lady friend who he went travelling with. It was great to see him broaden his horizons. Dad never limited himself with societal norms or conventions – he liked to try new things. He was a self confessed 'oddbod' and proud of it. I was proud of that too. He remained true to his working class socialist roots and he cared about injustice.  When I moved to live in Glasgow he visited us and was surprised at the changes. We also traveled to Ireland together with my son to visit Donegal and revisit his fathers roots as a farm labourer. The trip was challenging in many ways (airports and new environments) but he always supported my son and tried to be understanding of the way autism affected our lives.
Now my brothers and I have the task of clearing his flat. He had a special record room full of gramophones, record players and records. I inherited his love of music and we always shared a special bond over that. I will be able to keep Hank Williams, Elvis and Roy Orbison and all his fifties records that I grew up with. I will be able to play them on one of his gramophones and remember the man who didn't change the world but left three pretty cool children. We played him his Hank Williams as he lay dying and his eyebrows danced. I hope he is still dancing somewhere now (maybe in his double denim and platform shoes).